Bring Your Family to Australia
Family sponsorship is one of the most rewarding areas of our work.  We have helped many family members reunite under the family sponsorship migration stream.     Our Migration Agents have experience in all family migration categories including Partner, Parent and Child.
Family Sponsorship Categories
Family sponsorship migrants are selected on the basis of their family relationship with their sponsor in Australia. There is no test for skills or language ability.  Family sponsorship migration has four main categories; partner, child, parent and other family visa categories.
There are two visa types in the partner category:
a partner visa is for a spouse or de facto partner, including a same-sex partner of an Australian sponsor
a prospective marriage visa is for a fiancé who is overseas and plans to marry their Australian sponsor after travelling to Australia.
There are three visa types in the child category:
a child visa is for a dependent child of an Australian sponsor
an adoption visa is for a child adopted outside Australia by an Australian sponsor
an orphan relative visa is for a child who is under 18 years of age at the time of application and who cannot be cared for by either parent. The child will be cared for by the Australian sponsor.
There is also a temporary visa (dependent child visa) for dependent children of temporary partner visa holders. This visa enables these children to be added to their parent's permanent partner visa application.
There are two visa types in the parent category:
a contributory parent visa is for parents of an Australian sponsor where the applicant pays a higher visa application charge in return for a faster processing time of approximately 18 months to 4 years.
a parent visa is for parents of an Australian sponsor. This visa type includes the Parent (subclass 103) and the Aged Parent (subclass 804). The processing time for these visas is approximately 30 years.
Contributory parent visa applicants must also provide a larger Assurance of Support (AoS) bond, with a longer AoS period than parent visa applicants.
Other family sponsorship options
The other family sponsorship consists of the following three visa types:
a carer visa is for visa applicants willing and able to give substantial, continuing assistance to an Australian relative or member of their family who has a medical condition that impairs their ability to attend to the practical aspects of daily life. The need for assistance must be likely to continue for at least two years
an aged dependent relative visa is for single, widowed, divorced or formally separated applicants who are dependent on an Australian relative
a remaining relative visa is for applicants who have no near relatives outside Australia and are  the brother, sister, child or step equivalent of an Australian citizen, Australian permanent resident or eligible New Zealand citizen.
Family Sponsorship
All family sponsorship visa applicants must be sponsored by a close family relative, a partner or a fiancé, depending on the visa they apply for.
The sponsor must be an Australian citizen, Australian permanent resident or eligible New Zealand citizen and must usually be at least 18 years of age.
Partner category applicants must be sponsored by their partner or a parent or guardian of their partner if  they apply on the basis of a married relationship.
Child category applicants must be sponsored by a parent (except certain step-parents) or relative, or that person's cohabiting partner.
Parent category applicants are usually sponsored by their child, but they may also be sponsored by their child's partner. If the child is under 18 years of age, certain other people are able to sponsor the applicant.
Other family category applicants must be sponsored by an eligible relative or their partner.
Assurance of Support
An assurance of support is a legal commitment by a person, not necessarily the sponsor, to repay the Australian Government certain welfare payments paid to migrants during the assurance of support period.   A bond must be lodged and will repaid less any payment received by the visa applicant after a stated period of time has passed.
Some family sponsorship applicants are subject to a mandatory assurance of support. Other applicants may be subject to a discretionary assurance of support if they are assessed as being at risk of becoming a burden on Australia's welfare system.
Capping visa classes
A number of family sponsor visas in the family stream can be capped. This means that when the number of visas granted in that class has reached the level set by the Department of Home Affairs for that programme year, no further family sponsor visas can be granted in that class until the following programme year begins.
NEWS UPDATES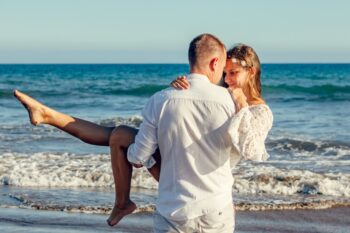 Covid has brought many challenges to us all but for those who are forced apart from their significant other, the strain is unbearable.   If you want to bring your partner to Australia during Covid, we can make that dream a reality. To bring a spouse to Australia during Covid you will need to be an…
0 comments