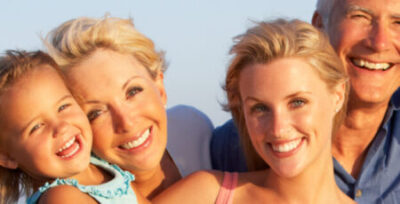 From 1 July 2019, a new Temporary Parent visa will become available.   Processing times for the  Temporary Parent Visa have not been released.  We expect to receive an update on processing times around September 2019.
Sponsorship Applications will be open from 17 April 2019. Once a sponsorship application has been approved, a sponsored parent will be able to apply for a Temporary Parent Visa. Applications for the visa will open from 1 July 2019.    Visa applications must be lodged within six months of sponsorship approval and cannot be lodged until a sponsor has been approved.
Application charges
Sponsorship – $420

Three year validity visa – $5000, with first instalment $1,000 and second instalment prior to visa grant of $4,000

Five year validity – $10,000, with first instalment $1,000 and second instalment prior to visa grant of $9,000
visit Australia for up to 3 or 5 years at a time

visit up to a maximum period in Australia of 10 years

You cannot work in Australia

Travel in an out of Australia whilst holding this visa
The applicant must be outside Australia for at least 90 days before being eligible to be granted another Sponsored Parent (Temporary) visa, unless a Permission to Apply inside Australia is approved by DHA.   Approval is assessed during processing of the sponsorship application.
Temporary Parent Visa Requirements:
the visa applicant must be the biological, adoptive, step-parent or parent in-law of the Temporary Parent Sponsor

be aged at least 18 years of age

There is no balance of family test or Assurance of Support requirements with this visa

Dependents cannot be included
Temporary Parent Visa Sponsor:
A Temporary Parent Visa Sponsor must be at least 18 years of age and be the child, or the child's partner of the visa applicant.You must also be:
an Australian citizen, or

an Australian permanent resident or eligible New Zealand citizen usually resident in Australia for at least 4 years, and

you have not been unlawful or held a bridging visa (other than a bridging visa A, B or C) during the last 4 years

Meet the income test.   The minimum taxable income threshold is $83,454.80 p/a for the last income year.
If the Temporary Parent Visa Sponsor can't meet the income test, as long as the sponsor can meet 50% of the minimum taxable income threshold, they can combine with their partner's income and one other (sibling) Australian citizen, Australian permanent resident or eligible New Zealand who is a child of the visa applicant.
Number of Temporary Parent Sponsored Visas to be granted
Up to 15,000 Temporary Parent Visas may be granted each program year (from 1 July to 30 June).
Interested applicants are invited to contact our Migration Agent  
Michelle Firth, Registered Migration Agent 0636086 & 0006808
18 years' experience in employer sponsored, skilled migration and family migration.