The Skilled Nominated visa (subclass 190) is a permanent residence visa for points-test skilled workers who want​​​​ to work and live in Australia after being nominated by an Australian state or territory government agency.
​​To be able to apply for this 190 visa you need to submit an expression of interest and then be invited through SkillSelect to apply.
You can be in or outside Australia when you apply and when the 190 visa is granted.
If you are invited to apply for this 190 visa, you will have 60 days to do so. Invitations are based on claims made in your expression of interest, so your application must be consistent with the information you provided in your expression of interest and it must be supported by evidence.
You are eligible to apply for this visa if you have been invited and meet the following criteria:
nominated an occupation that is on the relevant 190 skilled occupation list
obtained a suitable skills assessment for that occupation
not yet turned 45 years of age
achieved the score specified in your letter of invitation based on the factors in the points test
at least competent English
been nominated by an Australian state or territory government agency.
Health requirements
You and all family members must meet certain health requirements. The health examinations you need will depend on your personal circumstances, including your country of citizenship, time spent in another country during the last five years and your intended activities in Australia. The results of your health examinations are generally valid for 12 months.
Character requirements
You must meet certain character requirements. You must provide a police certificate from each country you have lived in for 12 months or more during the past 10 years after you turned 16 years of age.
This applies to you and all members of your family unit listed in your application, whether they are migrating or not. ​​
Including family in your application
You can include the following people in your 190 visa application at the time of lodgement:
your partner
your child/step-child or your partner's child/step-child.
You will need State Sponsorship and each State has it's own eligibility criteria.   The occupation lists change frequently as too the state sponsorship requirements.
Book a Skilled Sponsored 190 Visa Assessment
Find out if you meet the requirements for a 190 Skilled Sponsored visa by booking an initial visa assessment and phone consultation with our Senior Registered Migration Agent,  Michelle Firth.    Assessment fee $275

190 News Updates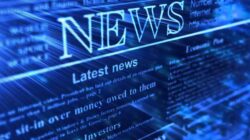 Prospective applicants will be pleased to see movement and activity in the Australia's skilled migration program, with the May and June 2020 invitation rounds released.   Whilst there is a temporary freeze on 190 and 491 nominations, there is some activity in the independent and family sponsored streams. Invitations issued on 11 June 2020 170 invitations…
0 comments