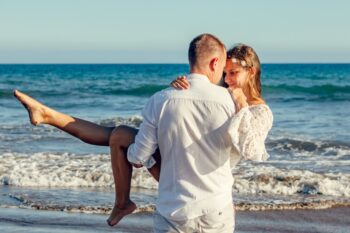 Covid has brought many challenges to us all but for those who are forced apart from their significant other, the strain is unbearable.   If you want to bring your partner to Australia during Covid, we can make that dream a reality.
To bring a spouse to Australia during Covid you will need to be an Australian Citizen, Australian permanent resident or a (New Zealand Citizen who is usually resident in Australia).     This pathway is suitable for defacto couples who have lived together or if you are married to your husband or wife.
The first stage is to lodge a valid Australian visa application, unless your partner already holds a valid visa.   The most suitable visa is often a tourist visa.
We then submit a travel exemption application and link this to the visa application.   The process can take several months.     Even  once approved, flights into Australia are limited and the cap on international arrivals was just reduced due to the new highly infectious UK strain.   Every day apart is difficult but the sooner you start your application the sooner your partner will join you in Australia.
My name is Michelle Firth and I have been a migration agent for over 20 years.  I specialise in family migration and I have successful secured travel exemptions for my clients.  I will personally manage the visa and travel exemption applications for your spouse.  I will be there to support and guide you and your partner along the way.
It is essential that evidence supporting your relationship and your residency status be included in the  initial visa application and in the travel exemption.
Once onshore, we then need to lodge another visa application to extend the stay beyond the initial 3 month stay period applicable to most tourist visas.    Majority of my clients lodge a Spouse 820/801 application once inside Australia.   Upon lodgment your partner will automatically be granted a bridging visa to allow them to remain in Australia until a decision is made on their Spouse 820 application.
Once the bridging visa becomes active, your partner will have full work rights in Australia.    The bridging visa will only become active with their current visa expires.
Begin the process to bring your spouse to Australia during Covid
If you want to find out how to bring your partner to Australia during Covid, please book an initial 30 min phone consultation.    If your application has a high chance of success, we will offer to guide you through the application process.   Our full management fees range from $1320 – $6600 depending on the pathway to Australian residency, the visa categories and complexities of each case.
$110 inc GST – 30 min phone consultation