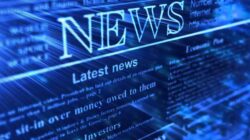 The current 457 visa is due to be replaced by the TSS visa in March 2018.   There are will be two occupation lists for the TSS.  These lists are split into the 'short' and 'medium' term.    Short term occupations will be issued a visa for two years with no pathway to permanent residency.   Medium term occupations will be issued a visa for four years with a pathway to permanent residency after three years.
Full details of the legislation and policy are yet to be released.  The below is a general guide is prepared by our Migration Agent based on factsheets provided by the Department of Border Protection (DIBP).   Of particular concern is the increased cost to employers.  The training benchmark requirement is to be replaced by a $1200 or $1800 per applicant fee.;  This fee will be payable, by the employer, upon nomination submission.    DIBP advises that employers who currently have their own training program or employ apprentices will still be required to pay this fee.
Visa applicants will also need to demonstrate two years' work experience in their nominated occupation.    It is expected this will be post qualification work experience.  This may affect international students hoping to gain employer sponsorship after graduating from their studies.
The Medium Term stream will include the following criteria:
Renewal: Capacity for visa renewal onshore and a permanent residence pathway after three years (instead of the current 2 years under the 187/186 transition pathway)
English language requirement of a minimum of IELTS 5 (or equivalent test) in each test component.
Both the Short and Medium Term streams will include the following criteria:
At least two years' work experience relevant to the nominated occupation.
Labour market testing (LMT): LMT will be mandatory, unless an international obligation applies
Mandatory penal clearance certificates to be required for all visa applicants.
A non-discriminatory workforce test to ensure employers are not actively discriminating against Australian workers.
Training requirement: Employers nominating a worker for a TSS visa will be required to pay a contribution to the Skilling Australians Fund. The contribution will be payable in full at the time the worker is nominated. $1,200 per year or part year for small businesses (those with annual turnover of less than $10 million) and $1,800 per year or part year for other businesses.
Employers and visa applicants are encourage to contact our Migration Agent Perth or Migration Agent Sydney to discuss the impact these changes will have on their application
Phone:  1300 588 031