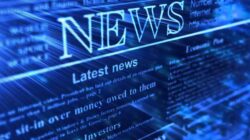 The Australian Chamber of Commerce and Industry announced that from 1 November 2018, the maximum age for Working Holiday visa applicants from Canada will be increased from 30 to 35 years of age .    It is an interesting move when the requirements for employer sponsored visas have tightened.   Employers, who are finding the new Training Levy and the 482 nomination requirements difficult to meet, may look to Canada to fill their short term labour market needs.
The relevant legislative instrument is yet to be amended.  We expect other partner countries to negotiate the age increase so their citizens may also come to Australia under this new arrangement.
The working holiday visa 417 allows you to:
stay in Australia for up to 12 months
work in Australia, generally for up to six months with each employer
study for up to four months
leave and re-enter Australia any number of times while the visa is valid.
You might be able to get this visa if you:
have not previously entered Australia on a Work and Holiday (Temporary) visa (subclass 462)
hold a valid passport from a country involved in the Working Holiday Program with Australia
have turned 18 years of age but have not yet turned 31
are a genuine visitor who wants to have a holiday in Australia
have enough money to support yourself on a working holiday (about AUD 5000)
have enough money to buy a return or onward travel ticket at the end of your stay
will not be accompanied by dependent children at any time during your stay.
For more information and to watch for this update to become active  see this link https://www.homeaffairs.gov.au/trav/visa-1/417-#tab-content-1