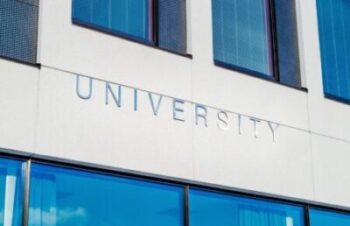 The battle between Australian states and territories for International Students is heating up.  Queensland International Student numbers jumped 11% last year compared to a 2% rise the year before.  Western Australia recently announced it will offer WA State Sponsorship for University Graduates.   Queensland is currently offering QLD State Sponsorship for University Graduates of Masters and Phd courses only.  Whereas WA are offering sponsorship to Masters, Phd and Degree graduates.
To be eligible for QLD State Sponsorship for University Graduates applicants must meet both Australian Department of Home Affairs (DHA) criteria and Queensland (BSMQ) criteria for their chosen visa category either the 190 or 489.
Score 65 points
skills assessment in the nominated occupation
under 45 years of age
meet English language requirements
The requirements for QLD State Sponsorship for University Graduates from either Masters or Phd courses are very similar.  Both must have completed their studies at a Queensland University in the last two years.  Their studies must be related to their nominated occupation.    In addition, Masters Graduates must present a full-time Employment Contract from an Australian employer.
QLD State Sponsorship for University Graduates – Occupation List
ANZSCO code
Occupation
Subclass 489
Subclass 190
Specialisations and other requirements
131114
Public Relations Manager
132211
Finance Manager
Require 70 points
132311
Human Resource Manager
Require 70 points
132411
Policy and Planning Manager
132511
Research and Development Manager
133211
Engineering Manager
133511
Production Manager (Forestry)
133512
Production Manager (Manufacturing)
133513
Production Manager (Mining)
133611
Supply and Distribution Manager
133612
Procurement Manager
134111
Child Care Centre Manager
134212
Nursing Clinical Director
134213
Primary Health Organisation Manager
134214
Welfare Centre Manager
134311
School Principal
134499
Education Managers nec
135112
ICT Project Manager
Require 70 points
135199
ICT Managers nec
Require 70 points
139915
Sports Administrator
212413
Print Journalist
212415
Technical Writer
212416
Television Journalist
212499
Journalists and Other Writers nec
222211
Financial Market Dealer
222311
Financial Investment Adviser
222312
Financial Investment Manager
223211
ICT Trainer
Require 70 points
224112
Mathematician
224213
Health Information Manager
224512
Valuer
224711
Management Consultant
225112
Market Research Analyst
225113
Marketing Specialist
225211
ICT Account Manager
Require 70 points
225212
ICT Business Development Manager
Require 70 points
231111
Aeroplane Pilot
231113
Flying Instructor
231114
Helicopter Pilot
232111
Architect
232112
Landscape Architect
232213
Cartographer
232214
Other Spatial Scientist
232312
Industrial Designer
232411
Graphic Designer
232412
Illustrator
232414
Web Designer
232611
Urban and Regional Planner
Require 70 points
233915
Environmental Engineer
241511
Special Needs Teacher
241512
Teacher of the Hearing Impaired
241513
Teacher of the Sight Impaired
241599
Special Education Teachers nec
249111
Education Adviser
251211
Medical Diagnostic Radiographer
251212
Medical Radiation Therapist
251213
Nuclear Medicine Technologist
251214
Sonographer
251311
Environmental Health Officer
251911
Health Promotion Officer
254311
Nurse Manager
254411
Nurse Practitioner
254422
Registered Nurse (Mental Health)
261111
ICT Business Analyst
Require 70 points
261112
Systems Analyst
Require 70 points
261212
Web Developer
Require 70 points
261312
Developer Programmer
Require 70 points
261313
Software Engineer
Require 70 points
262111
Database Administrator
Require 70 points
262112
ICT Security Specialist
Require 70 points
262113
Systems Administrator
Require 70 points
263111
Computer Network and Systems Engineer
Require 70 points
263112
Network Administrator
Require 70 points
263113
Network Analyst
Require 70 points
263211
ICT Quality Assurance Engineer
Require 70 points
263212
ICT Support Engineer
Require 70 points
263213
ICT Systems Test Engineer
Require 70 points
263299
ICT Support and Test Engineers nec
Require 70 points
272112
Drug and Alcohol Counsellor
272113
Family and Marriage Counsellor
272114
Rehabilitation Counsellor
272199
Counsellors nec
272311
Clinical Psychologist
272312
Educational Psychologist
272313
Organisational Psychologist
272314
Psychotherapist
272399
Psychologists nec
272511
Social Worker
272613
Welfare Worker
312116
Surveying or Spatial Science Technician
312999
Building and Engineering Technicians nec
313113
Web Administrator
Require 70 points
313199
ICT Support Technicians nec
Require 70 points
313214
Telecommunications Technical Officer or Technologist
323111
Aircraft Maintenance Engineer (Avionics)
323112
Aircraft Maintenance Engineer (Mechanical)
323113
Aircraft Maintenance Engineer (Structures)
411713
Family Support Worker
411716
Youth Worker
452321
Sports Development Officer
Applicants interested in exploring their eligibility to obtain QLD State Sponsorship for University Graduates, should speak with a visa specialist at Australian Visa Group.  The occupation lists, point score required and other criteria change frequently.  Due to high demand, places are limited.  For instance, Engineering Technologists (233914) and Accountant (General) (221111) have now been removed from the Phd Graduate list and are no longer available.   Applicants must obtain a visa assessment based on the current requirements.   It is strongly recommend that assessment is conducted by a registered migration agent.