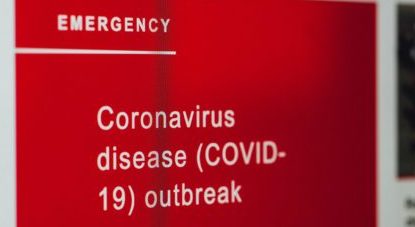 The Department of Home Affairs (DHA) has provided further information on the impact of the COVID-19 crisis on Australia's 2020-21 Migration Program Planning and Delivery.    Currently, there is a freeze on Skilled State Sponsored Visas.  State and Territory Governments are unable to nominate applicants for Skilled 190 and 491 visas.    Many applicants are anxious to find out when State Sponsored visas will reopen.
Unfortunately, DHA did not release a specific date on when State Sponsored Migration will reopen.     However, DHA did indicate that it does intend to reopen skilled and business migration to aid in Australia's economic recovery.
Migration will remain an important factor in Australia's economic recovery.    Creating jobs and bringing investment to Australia will be the focus on the future migration program.    Carefully targeted migration for skilled workers who create jobs will also help in Australia's economic recovery.
The Government is still working on Australia's future migration program and for now will remain with the existing 2019-20 Migration Program settings.   This means the 2020-21 planning ceiling will be retained at 160,000 places, the level set for the 2019-20
Migration Program includes:
108,682 places for the Skill stream.
47,732 places for the Family stream.
236 places for the Special Eligibility stream.
3,350 places for Child visas
The State Migration Program will reopen for 190, 491 and Business applicants.
DHA will engage with State and Territory governments regarding their nomination allocations for the 2020-21 Migration Program.  Unfortunately, there was no indication as to when the State Sponsored Migration will reopen.
The Government indicated that 189 and 491 Family Sponsored invitations had continued each month. However, only April invitation rounds have been released on the DHA website.   No further information was provided.
The Government's current focus is dealing with the immediate health and economic impacts of COVID-19.
The Migration Program is generally announced each year as part of the Federal Budget in May.   Due to the Government's focus on responding to the unprecedented COVID-19 crisis, the 2020-21 Budget was deferred for consideration until October 2020.
DHA needs to plan for Australia's economic recovery whilst considering Australia's business needs and employment opportunities for Australians.   DHA stated that migration will continue to be an important factor in Australia's economic recovery.   The Covid-19 pandemic is going to have a significant impact on Australia's future migration program.    Employment opportunities for Australian's are a key factor together with supporting critical industries and aiding Australia's economic recovery.  The government expects unemployment to rise.
The health of Australian's is the Australian Government's priority.  Previously, the Government indicated in media interviews that Australia's international borders may remain closed until a vaccine is rolled out globally.  In this recent announcement, the Government states "Protecting the health of Australians during the global pandemic is the Australian Government's priority.   Borders will only re-open at a time and in a manner that is safe, guided by health advice and with secure border arrangements in place".
So whilst there is effectively a freeze on all skilled migration into Australia.  It looks positive for State Sponsored Migration to reopen at some stage during the next 12 months.
Due to the uncertainty of the State Migration Program, onshore applicants are encouraged to seek alternative visa options including employer sponsored, spouse or other family migration.
by Michelle Firth
Migration Agent, Australian Visa Group