Australian Visa Group was established by Michelle Firth in 2007.  Michelle is the principal Migration Agent Sydney and has worked as a migration agent for over 20 years.
She became a Registered Migration Agent in 2000 after completing studies in Immigration Law at Victoria University.
Graduate Certificate in Migration Law and Practice from Murdoch University
Graduate Certificate in Business Administration from University of Western Australia
Migration Agent Registration Number 0636086 & 0006808
Member of the Migration Institute of Australia
30 min Phone Consultations $110 

Michelle Firth is our principal migration agent Sydney and oversees all client files.  Upon engagement Michelle will be available to you by phone and e-mail throughout your migration journey.  You will have many questions and concerns as you prepare your application and you are always welcome to contact our office for advice, clarification and guidance.
Our Sydney office is located near the Sydney Opera House and Circular Quay.  We are a short 1 minute walk from Circular Quay train station, 2 minute walk to Circular Quay bus terminal  and if you are arriving by ferry a 1 minute walk from Circular Quay wharf.
We continue to operate during Covid    All services are provide by our Migration Agent Sydney are via phone and e-mail. Our Sydney office is currently not available for face to face meetings.  Please book a phone consultation and we look forward to being of service.
Phone toll free:  1800 875 285
1 Macquarie Pl,
Sydney NSW 2000
---
Why Choose Australian Visa Group?
Establish in 2007, Australian Visa Group has assisted thousands of clients with their migration and citizenship applications.     80% of our business is generated by referrals and repeat clients.   We specialise in Business Migration, Employer Sponsorship, Skilled Migration and Family Migration.
When engaging a migration agent to represent your matter, you want to feel comfortable your agent is experienced, has a proven track record not only of lodging successful applications but also of happy customers.   You need your migration agent to communicate with you clearly and effectively, to be responsive, efficient and honest.
The best way to demonstrate our service is to provide you with genuine client reviews.
When peace of mind, accurate migration advice and results matter choose Australian Visa Group.  Once you do, we will constantly demonstrate that you made the right decision.
Over 40 genuine reviews from past clients on Facebook and Google.

---
Immigration Services – Migration Agent Sydney
Australian Visa Group was established in 2007.  We also have offices in Sydney, Melbourne and Perth.  Our mirgration agent Sydney provides migration advice and manages the following Australian visa applications:
Travel Exemption to Australia
Travel Exemption to depart Australia
Australian Citizenship
Employer Sponsorship
Standard Business Sponsorship and Sponsorship Obligations
Labour Agreements
Skilled Independent,  Skilled State Sponsorship,  Skilled Family Sponsored
Training Visas
Family Migration including Spouse, Parent and Child
Student visas
Refusals and Appeals
Global Talent Visas
Australian Visa Group specialises in Employer Sponsored, Skilled Migration, Family Sponsorship and Australian Citizenship applications.   Our migration agents in Sydney manage a range of visa applications, providing accurate migration advice to ensure our clients obtain their Australian residency and citizenship. Our migration agents conduct detailed assessments against various Australian visas, selecting the pathway that offers applicants the highest chance of success in the most time efficient and cost effective manner.
With a strong focus on corporate migration, we can assist your company employ overseas workers in Australia.  Our migration agent Sydney will help you understand and operate in compliance with Australian migration law, obtain business sponsorship approval, negotiate labour agreements, nominate workers and manage their visa applications.
We understand the urgency to get the right personnel working in your business. You will receive the right advice,  your applications given thorough consideration and direct access to your dedicated visa agent.
Australian Visa Group was established in 2007.   Over the last 13 years we have built a solid reputation for providing reliable, honest and effective migration advice.  We are proud of our 5 star review ratings and look forward to demonstrating our service to others.
30 min Phone Consultations $110 

Photos of our Migration Agent Sydney Office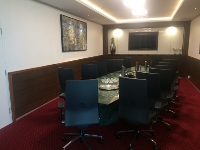 Latest Migration Articles
Invitations to apply for WA State Sponsorship to re-open in January 2021.   There are some additional criteria and  the occupation
Covid has brought many challenges to us all but for those who are forced apart from their significant other, the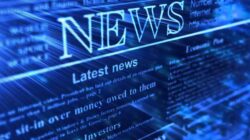 For nominations lodged on or after 1 October 2020, sponsoring employers must place 3 advertisements before lodging their nomination. the