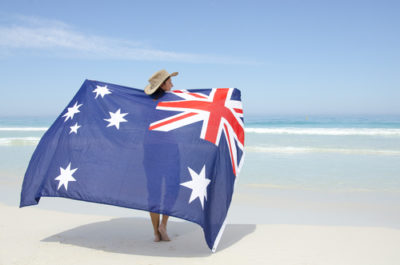 Can Digital Nomads Work in Australia on a Tourist Visa?  A visitor subclass 600 (tourist) visa allows you to visit Australia for visitor purposes.  A stay of up to three, six or 12 months can be issued.  Holders of an Australian tourist visa are subject to condition 8101 – The holder must not engage in work in Australia.   So how does this affect Digital Nomads who visit Australia but have online work to complete for their own business or for an overseas employer?   Digital nomad is  term applied to people who use online technology to earn a living and, more generally, conduct their life in a nomadic manner.   They may work from any location and any country where they have access to the internet.     Most digital nomads work for themselves but some forward thinking companies have embraced this work arrangement and allow their employees to work remotely too.   It is a fast growing lifestyle with statistics showing the freelance workforce is increasing 3 times faster than the traditional workforce.
We explored the policy interpretation of condition 8101 to find that "online work" is unlikely to be a breach of condition 8101 if, the online work is incidental to a holiday.  Policy states if the applicant is holidaying in Australia for a short period and wishes to keep on top of work back home (that is, the online work is incidental to their trip) or the visa holder continues their overseas work online, such persons are unlikely to be in breach of condition 8101 and are unlikely to be taking a job away from an Australian.
Each application will be assessed on its own merits and we advise that digital nomads declare their work arrangements in their tourist visa application.  Commencing work after the tourist visa has been granted, and without declaring that work in the original visa application, does not guarantee that online work will not be assessed as being in breach of the tourist visa conditions.
Applying in Australia for permission to work on a Tourist Visa
There are no provisions for a visa applicant outside Australia to apply for a visitor visa with work rights.   An applicant can declare their online work in their tourist visa application but their visa will still be issued with 8101 condition applied.
Visa holders in Australia can apply for a Tourist stream visa with permission to work in very limited circumstances.
If a Tourist stream visa is granted, the visa previously held will cease to be in effect in accordance.   When the visa is granted it is granted without a condition limiting their ability to work. This in effect will give the applicant permission to work in Australia.
The new Tourist visa, while allowing the applicant to work, may in other respects be less favourable than their current visa. For example, the period for which the visa allows them to remain in Australia and/or the period for which the visa allows travel and entry to Australia may be less favourable. Generally, if a Tourist stream visa is granted with work rights, it will not allow the holder to re-enter Australia if they choose to leave, as one of the criterion to be granted such a visa is that the applicant or a member of their family unit cannot leave Australia.
When can a Tourist visa allowing work be granted?
To be granted a Tourist stream visa with work rights attached, the applicant must satisfy the requirements of the associated Schedule 2 "financial hardship" criterion.
Permission to work may be granted where a person is applying for a Tourist stream visa and:
is suffering financial hardship due to changed circumstances since entering Australia
is likely to become charge on the state
for reasons beyond their control cannot leave Australia and
they have a compelling personal reasons to work in Australia.
Provided these requirements are met, DHA may grant a visa without condition 8101 attached.
How to apply for a tourist visa with work rights?
Prepare and lodge your own application.
We have created this Tourist Visa Information Guide to help you through the process of applying for an onshore Tourist visa with work rights or an offshore Tourist visa and declaring the online work you plan to complete in Australia.   The guide is written by our Senior Migration Agent, Michelle Firth who has over 19 years experience.
Tourist Visa Information Guide $39
Still need help?
At Australian Visa Group we do not manage Tourist visa applications nor do we provide individual advice on applying for a new tourist visa with work rights.  We created the above Tourist Visa Information Guide so you can manage and lodge your own tourist visa application for minimal cost.
However, we can assist you in Skilled, Employer Sponsored or Family Migration matters.   We can assess your background and provide you with options to live in Australia on an employer sponsored, skilled or state sponsored visa.
If you would like a visa assessment and consultation with our Senior Migration Agent, Michelle Firth,  please book online here.  Our fee is $275